If you are in beginning stage and learning to play the guitar, then you will need to decide which is best guitar for beginners in which there are actually a couple of elements which you must identify for getting the best guitar for you i.e. price and quality.
For those who want to buy guitars then you need to think about number of things like brand, price and quality of the guitar.
If you are guitarist for first time, then it is very best to go with the acoustic guitar where this guitar has a wider necks comparing to electric guitars and thus it gives your fingers a better range of space to stretch.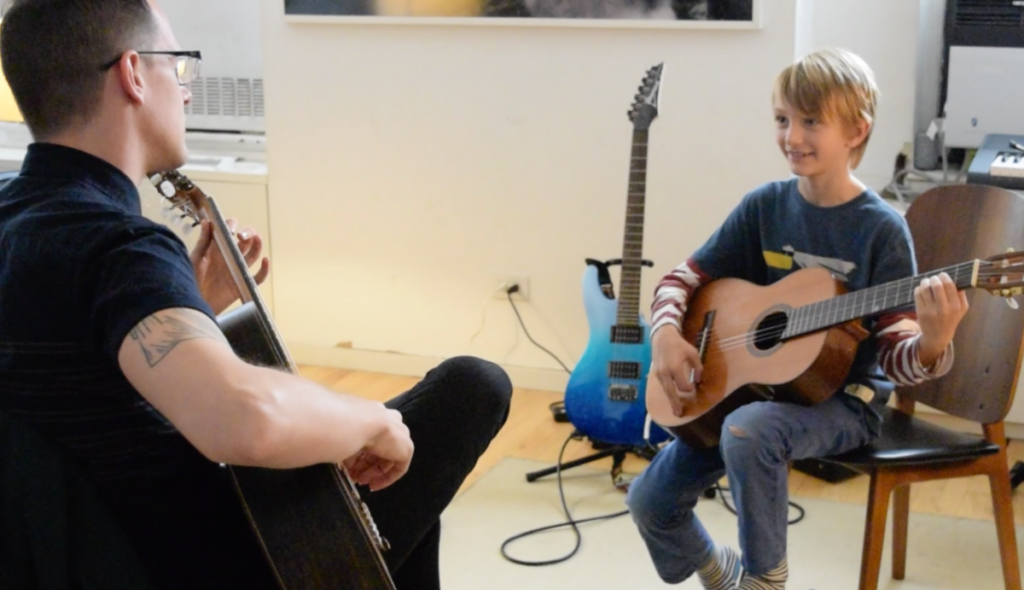 Comparing to the electric guitar the acoustic guitar does not need an amplifier to play them. The following are some of the tips you need to choose first guitar for apprentice in the market and they are,
Take a look and feel for the flaws in overall construction of the guitar
Make sure that the finish is of smooth and even there is no a thin spot or bubbles
Take a feel and good feel for rough edges along the edges of frets down and up the neck
Check the tuning keys to make sure that the guitar turns correctly and don't grind or squeak
Check the strum and tone for few chord or notes and listen to the tone it should be of clear without vibrating or buzzing noises
When you consider above things then you can buy a best guitar in the market as per your requirements and need also you can save you valuable money. The above tips will help you in finding the best guitar in the market in easy manner.
Top 5 best beginner's guitar brand in the market
Even if you are a complete new person to use the guitar then there are number of tips out on the internet that helps you find a great guitar instrument in the market that will help you to learn and grow into a great and best guitarist player.
Following are top 5 best guitar brands available in the market for beginners to practice
Taylor academy 12e guitar
Seagull s6 original brand
Yamaha FG830
Fender trim Armstrong hellcat
Rogue RA090
These above top five guitar brands are found to be best one and they help beginner guitarists find guitar that helps you to get the best brand for you.
If you are selecting the best guitar specially designed for the beginners, then you can learn and practice to grow into a best guitarist.